What is a Ketogenic Diet?
A Ketogenic Diet or (Keto Diet) is a low-carb and high-fat diet with amazing health benefits.
In Keto diet, your intake of carbohydrates is fewer, and an average level of proteins, so the reduction in carbohydrates, it puts your body in a stage of Ketosis.
Under Ketosis, your body burns the fat from your food, and from your body to generate energy.
We cut sugar, soda, pastries from our diet that are easy to digest carbs.
What exactly is Keto?
The term "Keto" is generated from "
Ketogenic Diet

" under this your body produces small fuel molecules called "Ketones"
Keto diet leads to the reduction of

blood sugar

levels and insulin levels in the body.
ALSO, CHECK PALEO DIET AND THE DIABETES
Video Reference: Diet Doctor
How Keto Diet Actually Works?
When we cut carbs from our diet for a period of 3-4 days, it lowers the level of (blood sugar) that is the source of instant energy, and it starts breaking down proteins and fats as the source of energy and this leads to weight loss.
The ketogenic diet is generally known as a weight loss diet that also comes of heaps of health benefits.
Diseases like epilepsy, brain problems, heart diseases can be treated with a Keto diet.
Weight Loss
Generally, the body burns more calories to convert Fat to Energy, rather then converting Carbs to Energy, this is the major reason for weight loss in Keto Diet in the initial 3-6 months.
When you eat high fat, you generally feel less hungry, as has been observed on people on Keto Diet.
Our body burns heaps of fats while on keto ultimately putting pressure on your kidneys.
So, if you're obese, have heart issue or you're diabetic do consult the doctor before going on a Keto Diet. It can be dangerous if you go on Keto and you're being diabetic too.
It Helps you Protect against Cancer & Heart Diseases
Insulin stores sugar as a fuel for your body, Keto diet burns this fuel and you don't need to store it anymore, this concludes your body makes and needs less insulin as compared to the previous stage.
Lower insulin levels slow the growth of the mighty Cancer Cells, though medical research is still going on this topic.
It might be strange to hear that a high fat intake may actually lower the risks of heart failure, but it's true.
As the low insulin levels in the body generate a low level of cholesterol, it actually decreases the bad cholesterol and increases the good cholesterol amount in the body.
Your body will be now under normal blood pressure, fewer chances of heart failures, and no hardened arteries now.
Say Bye-Bye to Acne and Diabetes
Under the Ketogenic diet, your body now keeps lower levels of blood sugar, but now as it burns fats to energy it produces the molecules called Ketones.
If you have type 1 diabetes, then you must consult your doctor before going to the Keto diet.
Lower levels of insulin will now help in less breakout of acne on your face.
Fitness Fanatics wishes you happy glowing face under Ketogenic Diet.
Epilepsy
It's a renowned fact that under the Ketogenic diet, you are saved from Epilepsy but more research needs to be done on the same.
READ TO 5 SHOCKING REASONS WHY YOU'RE NOT LOSING WEIGHT ON KETO
Who should avoid Ketogenic Diet?
Who take insulin in their routine life
(

Diabetic Patients

)
People suffering from High Blood Pressure
Moms who breastfeed their babies
What you Should Eat in Keto Diet?
Here' the few Keto Diet List:
Fish & Seafood
Eggs
Vegetables that grow above ground like Broccoli, Cabbage, Avocado, etc.
Nuts & Berries
Keto Beverages
Coffee
Red Tea
Bone Broth
Mouth-Watering healthy Keto Fuel Chocolate Drink for your Breakfast is now out and is available exclusively at Amazon Store
Foods to Avoid Under Keto
Potatoes
Bread
Rice Cooked
Beer
Soda/Juice
Donuts
Chocolate Bar
Standard Ketogenic Diet (SKD): Very Low Carb, Average Protein, & High Fat Diet. Typically contains (75%, 20% 5%) Fat, Protein, and carbs respectively.
Cyclical Ketogenic Diet (CKD): Intakes of High Carbs refeeds, 2 High Carbs days followed by 5 standard Ketogenic days,
Targeted Ketogenic Diet (TKD): Workouts followed by carbs.
High Protein Ketogenic Diet (KPKD): Under this, the ratio is (60%, 35%, 5%) Fats, Proteins, and Carbs respectively.
P.S:  Cyclical and Targeted keto diets are used mostly by athletes, sprinters, and bodybuilders, gymnasts, etc.
Tips from Fitness Fanatics Club to Keto People:
Order Fish based dish or meat while eating out at a restaurant.
Include an Egg-based diet in your breakfast.
Check out Mouth Watering Breakfast Ideas Cook Book.
Do order, Dessert after food that must include berries and ice cream.
Below are the Supplements on a Keto Diet

MCT Oil: This acts as a booster to Keto, it can be added in your Yogurt during breakfast and in your water.
We refer to check out the Best MCT Oil (Best for Keto Shakes & Coffee Smoothies) Offers on Amazon with International Shipment options.
Caffeine: It improves the performance during work out, improves overall energy, and helps in weight loss.
Creatine: Creatine is a booster for those who are on the Ketogenic diet. If you're exercising while on Keto, Creatine is a must for you.
Whey: Do add a Scoop of Whey in your Milk Shakes or yogurt to increase the protein intake. Do check the amazing offers on Amazon.
Powder – 2 lbs, 907 g (Double Rich Chocolate

Does Keto Diet have a Side Effect?
For healthy people, a Ketogenic diet is a perfect option, whereas it takes time for your body to adapt to the change in diet.
Its condition is referred to as Keto-Flu, under which the person feels nausea, deprived of energy, sleep disorders, anxiety and is able to perform less while exercising at a gym or while weight lifting.
It is advisable not to restrict your diet in the beginning, and to eat until you fill full.
Everyone can take Ketogenic Take?
Ketogenic diet is for the people who are overweight or are looking to shred some pounds and improve their overall health.
This is not suitable for weight lifting freaks, athletes as it may result in loss of muscles.
Overall Ketogenic diet results in Weight Loss and has immense health benefits.
Frequently Asked Questions in Ketosis Diet
1. Will I Lose My Muscles?
High protein and high Ketone levels may prevent loss of muscles, but overall there are chances of muscle loss.
2. How much protein do I Need to Eat?
Protein intake should be average up to a maximum of 35%, as a high intake of protein can spike the insulin levels and lower the Ketone levels in the body.
3. Is Ketosis dangerous for health?
No, Ketosis on a ketogenic diet is a perfectly normal and healthy diet.
Ketosis is dangerous if a Diabetic person is undergoing it, without the advice of the doctor, in that case, it becomes Ketoacidosis.
4. My breath smells bad after Keto Diet. What should I do?


It's a normal situation, try drinking flavored water or mouth sweetener, etc.
5. Can I eat the Carbs again in my life?


Yes of course. You just have to reduce the carbs intake during the first 2-3 months, and eat only during the special occasions.
Well, most of the people among us do not have the daily Diet Plan, But We Carry the BEST PLAN out there, that has guided 416,387 people to successful health targets.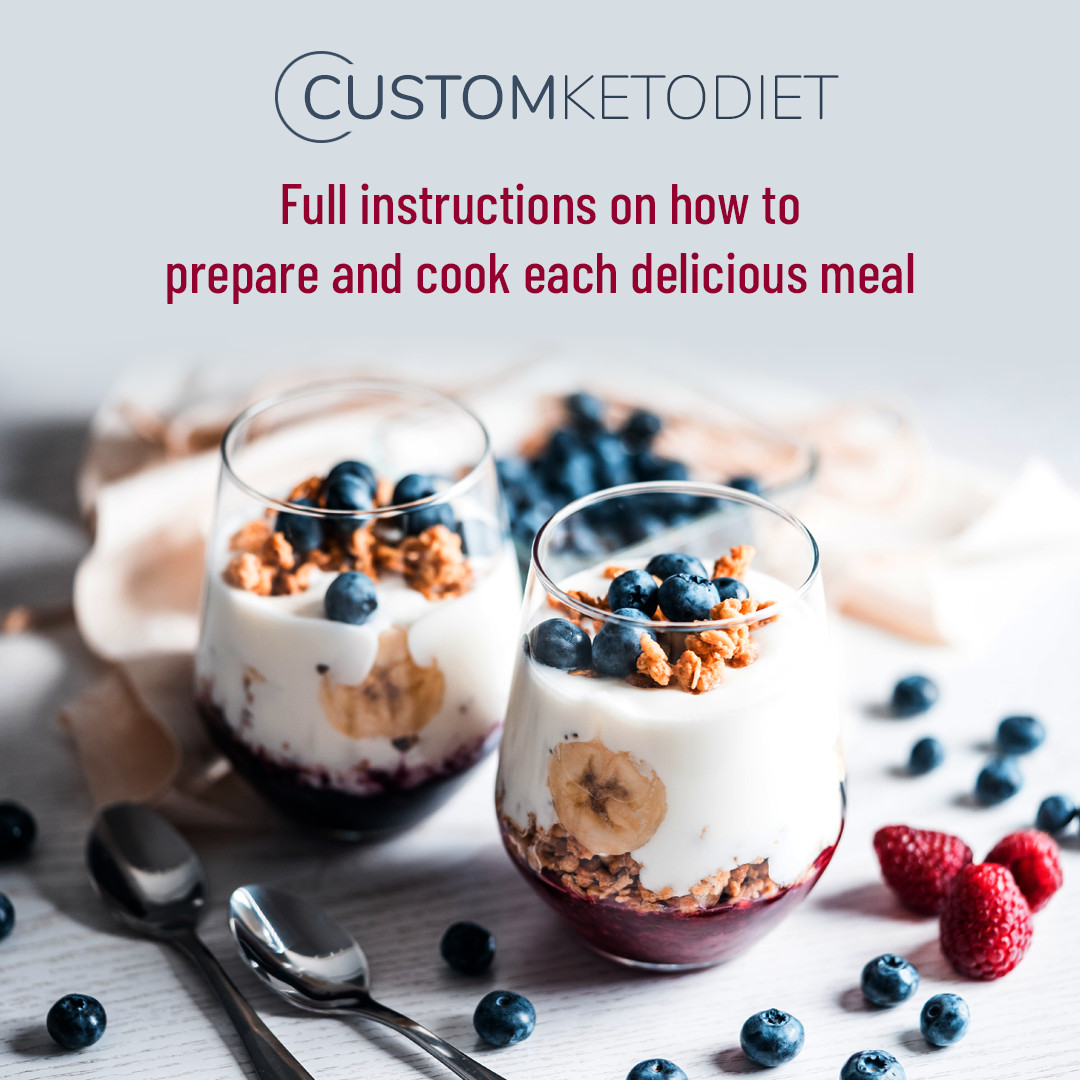 Spread the Love ♥️♥️♥️
Sharing is Caring